The Republic of Georgia is a post-soviet developing country in the Caucasus, which has recently been making headlines in the Fintech industry due to all of the technological advancement in the country. The blockchain has picked up even more recently after the country was put on the map for being one of the largest miners. As the country stands right now, it has a massive potential to develop its digital economy even further by attracting as many crypto companies as possible. Close to the EU, white listed and not Russian influenced with regulatory safety - Georgia is the new Fintech Hub between East and West. An excellent reputation and wide acceptance with European customers are some arguments, no long waiting times, quick approvals, a minimum of bureaucracy speak for Georgia itself. Get ready, setup your crypto or FX trading institution in the Republic of Georgia.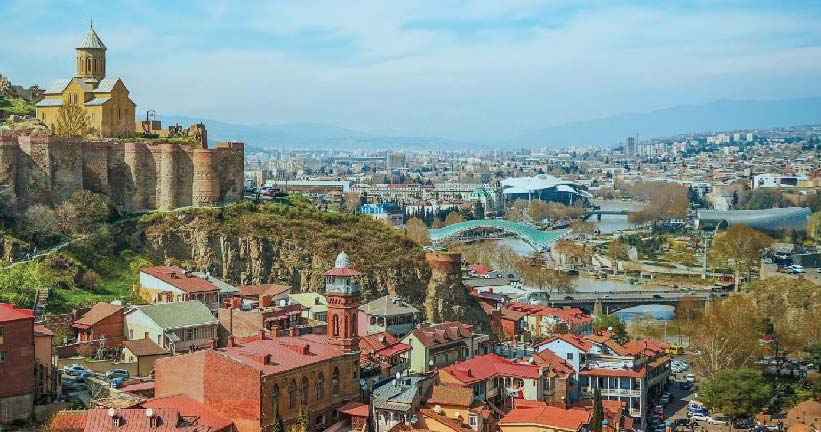 STATS
Capital: Tbilisi
Inhabitants: ca. 1,14 million
REGULATOR
National Bank of Georgia. License Issuer: Free Zone, established on government decree.
Georgia, The Swiss of the Caucasus
The Republic of Georgia offers a liberal business environment. Liberalization of the government and the economy, deregulation of markets, improved public governance, and extensive investment in infrastructure have placed Georgia among the most attractive business destinations globally.
In 2016 Republic of Georgia was ranked 23 out of 189 for ease of doing business by the World Bank just between Japan (22) and Finland (24).
Bank Sector in Georgia
Of course before to bank into a country many have never heard of or have heard of but never consider as a potential banking destination it is important to determine whether its banking system is safe.
According to Fitch Georgia's banking sector's IDR (Issuer Default Ratings) was in 2015 'BB- ", which is an improvement from "B+". Foreign Direct Investment increased in the country making Georgia one of the strongest economies in the region, which definitely will affect the banking sector favourably
According to a 2015 analysis of KPMG on the Republic of Georgia banking sector "the Georgian banking system can be considered as sound and stable with significant increase not only in terms of profitability, total assets of the sector has also increased by 19% during the last year."
Benefits of the Republic of Georgia as a banking destination
The Republic of Georgia has not signed any of the tax automatic exchange of informations yet and should not sign them in a near future. Furthermore it has a good bank secrecy
If you are looking for a bank destination for Asset Protection purpose that still respect your privacy then the Republic of Georgia is definitively the place to go.